Agility in Leadership
About this track
Today's organizations require a different type of leadership to thrive. The Agility in Leadership Track addresses the paradigm shift needed to create a culture of agility. It identifies a transformational learning journey for leaders and emerging leaders, enabling them to inspire a shared vision of business agility throughout the organization.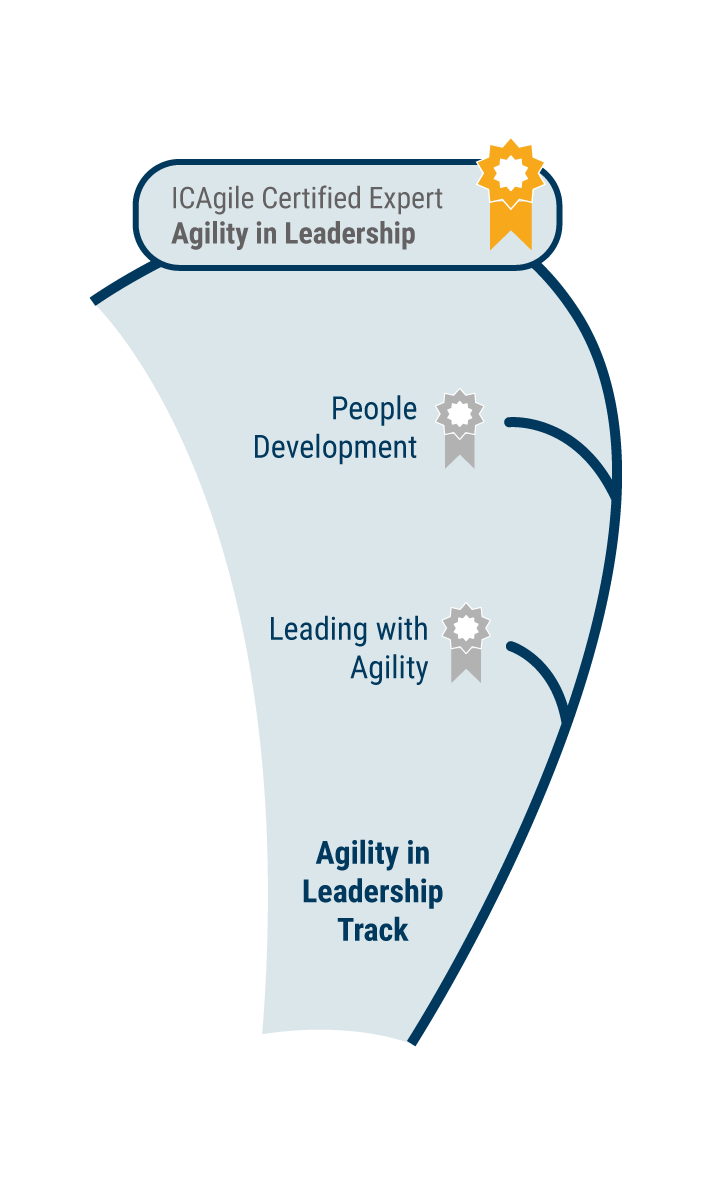 Start with an agile mindset
Business Agility Foundations
Jumpstart the business agility journey with an agile mindset. Learn the paradigm shifts necessary to enable organizational agility in today's innovative business climate. This starting point is for professionals outside of the software delivery space (e.g., HR, Finance, Marketing).
Download Learning Outcomes
Track Details
The knowledge-based certifications in this Track are Leading with Agility and People Development. Once learners obtain this foundation upon which to build competency, they can strive for the ICAgile Certified Expert in Agility in Leadership (ICE-AL) designation.
Leading with Agility
Effective leadership requires leading yourself first. Develop an adaptive and agile leadership style.
---
People Development
Create an environment for people to thrive. Enable growth in others while modeling an agile mindset as an agile leader or agile manager.
---
Expert in Agility in Leadership
Co-create environments with people that enable them to innovate and thrive.
Expert Competencies Under Development